Financial Aid (FAFSA)
The Free Application for Federal Student Aid (FAFSA) is open for the 2022-2023 school year starting on October 1st. Federal Student Aid, a part of the U.S. Department of Education, is the largest provider of student financial aid in the nation. It provides federal grants, loans, and work-study funds each year to students paying for college or career school. Beginning with the 2020-21 academic year, state law now requires all Illinois public high school seniors to complete either the Free Application for Federal Student Aid (FAFSA) or the Alternative Application for Illinois Financial Aid (Alternative Application) to receive a high school diploma. For students who choose not to file an application, a FAFSA Non-Participation waiver may be submitted to your school counselor. 
To complete the FAFSA, click here 
To complete the FAFSA Non-Participation waiver, click here
Financial Aid Assistance and College Application Help
The Illinois Student Assistance Commission (ISAC) is committed to helping make college more accessible and affordable for Illinois families.  

While all in-person college planning and financial aid presentations have been postponed,
ISAC is providing weekly Facebook Live events on a variety of college planning and financial aid topics. Click here for a list of events and visit us on Facebook 
@ILStudentAssistanc

e.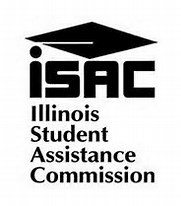 Illinois Student Assistance Commission
Moraine Valley Community College District
If you have questions, you can also text your question to your area code's number below:
US Department of Education College Affordability and Transparency Center
College Scorecard
College Scorecards make it easier for you to search for a college that is a good fit for you. You can use the College Scorecard to find out more about a college's affordability and value so you can make more informed decisions about which college to attend.    
Net Price Calculator Center
Here you will find links to colleges' net price calculators. Net price calculators help you estimate how much colleges cost after scholarships and grants.
Frank
Palmasani
is a former college admission counselor and high school counselor who has been presenting to high schools for 35 years. His presentation is now available online and includes very valuable information
in regards to
making college affordable. We encourage all students and families to view Conquering College Costs
Students and Parents can reach out to Frank with questions at:
palmasani
@gmail.
com