FINANCIAL AID
Lisa Purdy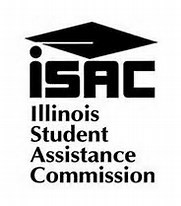 Illinois Student Assistance Commission (ISAC)
Phone: (708) 613-1254
Lisa will be in the student cafeteria on March 1st, March 15th and April 26th. All students are welcome to receive free information regarding the financial aid process during their lunch period. Parents are free to contact her via email or phone with any questions they may have.
**The senior FAFSA application process will begin on Oct. 1st this year!!!! Please go to www.FAFSA.ed.gov to apply for financial aid.

FIRST COME, FIRST SERVE!!!
Filling out the FAFASA

(
FREE
Application for Federal Student Aid)

is a FREE service.
If you need assistance, there are numerous free workshops throughout the state where students and families can go to fill out the FAFSA. There is a calendar of such workshops, including financial aid presentations and other outreach events, on the following website:

http://www.isac.org/students/before-college/outreach-activities-calendar/

. This is updated weekly.
If you have questions, you can also text your question to any of the numbers below:
(773) 453-9520

(630) 216-4910

(847) 243-6470

(815) 242-4630

(217) 207-3265

(309) 306-7066

(708) 252-3890

(618) 223-6450